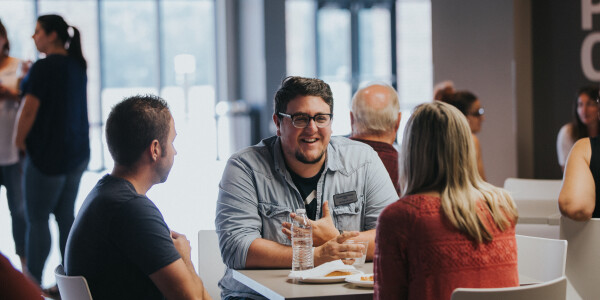 Date Sunday,August 26, 5:30 - 7 pm
Room Main Lobby
Coordinator Monica Shelton

317.852.2255 ext. 326
Group Connect
You're invited to Group Connect to learn about the small group experience and what God is doing in community. You will meet in a smaller, casual environment and we'll help connect you with people who are looking for community.
There will be an opportunity to launch into community through a new small group at this event. You'll hear each other's stories, learn to pray, study Scripture and how to best live on mission together. Take this step in following God in what He is doing as He invites us into something greater- to be in community with others.
Children's Programming for those under 12 & dinner will be provided.
Please register by Wednesday, August 22