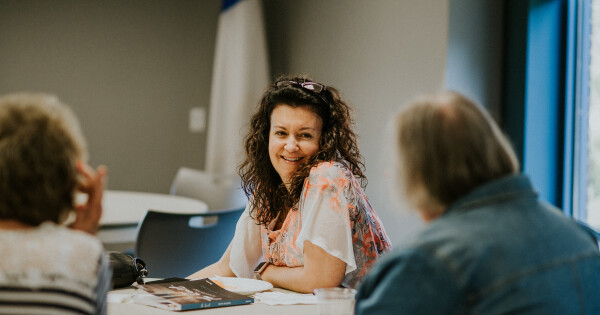 Date Tuesdays, August 28-October 9, 9:30-11 AM or 7-8:30 PM
Room B102
Coordinator Monica Shelton

317.852.2255 ext. 326
Pointe Women: Fall Bible Study
Ever thought reading the Bible was a little overwhelming? Not sure where to start? Do you want to learn more about Scripture but you have a hard time making sense of it?
Maybe you do know the Bible fairly well and want to mentor others but aren't quite sure how to go about sharing stories from the Bible?
Join us for our Pointe Women Fall Bible Study, Seamless, where we will learn the people, places, and promises of the Bible, tying them together into the greater story of Scripture using key information, maps, word studies, and more. Participants will gain an overarching understanding of the fundamental layout and meaning of God's Word.
* Childcare not available
This study is currently in progress. Please join us in the spring for our next study.