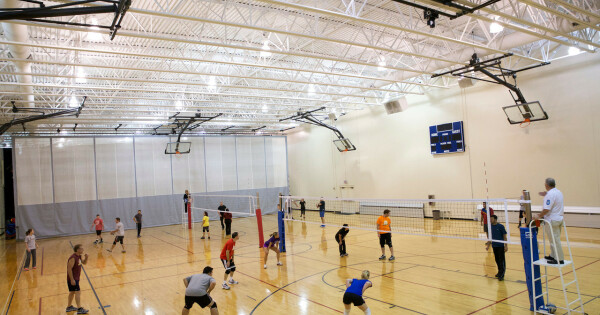 Date Thursday, April 11 to May 30, First games at 6:30 pm
Room Gym
Coordinator Jenny Young

317.852.2255 ext. 309
Cost $350.00
Adult Coed Volleyball Competitive League
COMPETITIVE LEAGUES are geared towards the participant that has played their respective sport for a large portion or their life. Participants at this level should definitely have their game face on and to expect a tough game. Don't forget to invite your friend or neighbor!
7-week regular season doubleheaders followed by a single-elimination tournament. A ratio of 3:1 males:females is required on the court of play.
There are two levels in this league: A (Highly Competitive, Highly Skilled Players) and B (Competitive, Some Prior League Experience)
$350/Team
Players MUST be 18+ years old to participate.
NOTE: Registration is Closed.