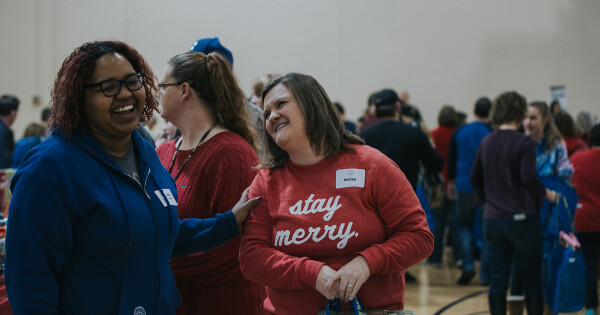 Date Thursday, December 12, different shifts available
Room The Center
Coordinator Michelle Jackson

The Holiday Project Christmas Shoppe
During The Holiday Project, we will be inviting 150 families in our community, through Brownsburg Community School Corporation and Clarence Farrington Elementary, to participate in an experience called The Christmas Shoppe. These families we will be invited to shop for clothing and toys for their children and experiences for their whole family. We want to create an atmosphere of hospitality by also providing the chance to sit down and have a meal. Our goal is to create an environment for these families that can ease the feelings of grief, loneliness, or financial struggle that can come with the holiday season.
Here are the ways to serve during this event:
Family Host – Help a family walk through The Christmas Shoppe and pick out clothing and toys for their children
Gift Wrapper – Help wrap gifts for the families in The Christmas Shoppe
Café Server – Help take orders and serve food to the families
Christmas Shoppe Helpers – Help restock items, keep the Shoppe clean and answer questions
Childcare – Play with the children while their parents shop for gifts
Please click Register Now to sign up!