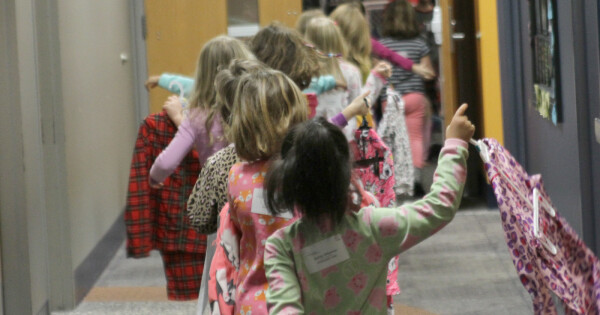 Date November 7-22, 2020
Room Kid City
Coordinator Melissa Melendez

Pajama Jam
Pajama Jam is in partnership with The Holiday Project where kids donate a pair of new pajamas and get to wear pajamas to church.
We are mixing things up a bit this year – we will STILL be wearing our favorite PJs, only we will be pairing them with our favorite socks! Instead of donating PJs, we are asking that kids bring in diapers, underwear and socks (in any size!) to give to families in our community.
Collection dates are November 7-22 in Kid City.