Ministry Highlight: Kids
We value kids. From those tiny little babies that mesmerize us, to those 5th grade boys that challenge us on all levels, Connection Pointe strives to engage and lead kids to know that God made them, loves them and wants to have a relationship with them. We have been strategically positioned to influence kids and influence those who influence kids. As we connect kids to Jesus and each other, we commit these things to your family:
Provide a Committed & Consistent Leader in your kid's life.
We invest in and empower teen and adult leaders. We know that committed relationships over time build trust between the parent and the leader and between each kid and the leader. Small groups are formed beginning in the Sweet Shop and consistent leaders begin to build those relationships as they grow. Meet one of our incredible leaders: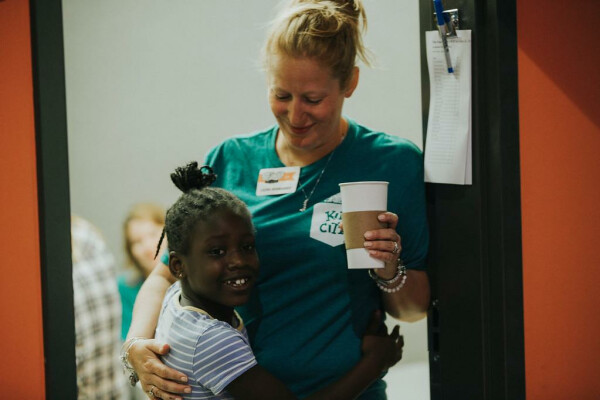 Laura is a first grade girls small group leader in the Factory. This is her FOURTH year leading these kids! She's a hero to them, us, and the parents she has partnered with!

Provide a Partnership with parents and families.
We believe that we can do more together than we can do apart. Parents are the #1 influence in their kid's life. We want to come alongside you and be a 2nd voice in your kid's life. We provide home resources that follow along with weekend lessons, such as monthly widgets for elementary kids, and placemats for preschool kids. A Parent Cue is available each month, as well as social media updates, and regular contact with your kid's leader.


Provide Safe and Engaging Environments.
We believe that engaging environments inspire the imagination while fostering and maintaining community. Kid City is designed to engage your kids. Safe environments keep it safe for our kids, but also reduce distractions for parents.
Children's Staff