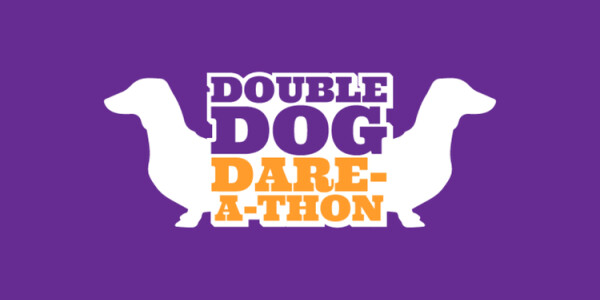 Date May 20 - 21
Room May 20: Host's house | May 21: Student Center
Coordinator Shari Eisenman
Double Dog Dare-A-Thon
An event designed to encourage middle school students to bring a friend/friends to church.
Invite your friends to spend the night on Saturday, May 20
Buy materials on the supply list
Complete dares (Dares will be released at 6 pm on Saturday, May 20)
Take a picture of completed dares and upload to the double Dare-A-Thon website.
Come as a team to the 9:15 am service on Sunday for an award ceremony and celebration.
Check out the Double Dog Dare-A-Thon webpage