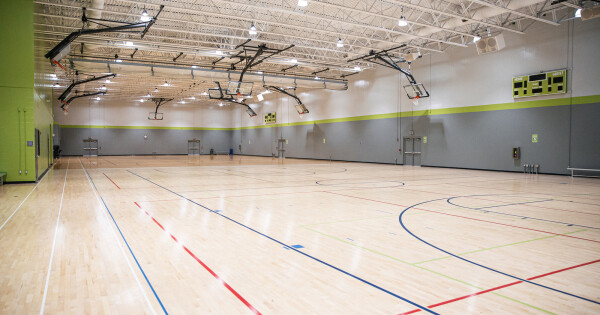 Date Thursdays, 8 a.m. - 10 a.m. and 11 a.m. - 1 p.m.
Room Gym
Cost $3.00
CP Gym Court Reservation
You can reserve a cross court in the gym to play basketball, volleyball or pickleball. Reservation spots available at the days/times below.
* January and February are FULL at the 11a-1p slots. March and April slots will be posted on February 1 at 8 a.m.
Tuesdays 11 a.m. - 1 p.m.
Thursdays 8 a.m. - 10 a.m.
11 a.m. - 1 p.m.
Guidelines:
Reservation for 1 cross court for 2 hours.
15 people maximum.
Must have a gym or fitness membership or pay $3 per person.
One time waiver is required for first single visit.
Participants under 16 years old must have a responsible adult that is present (watching or participating) NO DROP OFFS!
Be respectful of staff, facility, equipment and others.
No dunking on the basketball goals, profanity or fighting.
If rules are not followed, you will be asked to leave and jeopardize your opportunity to reserve again in the future.
Questions: