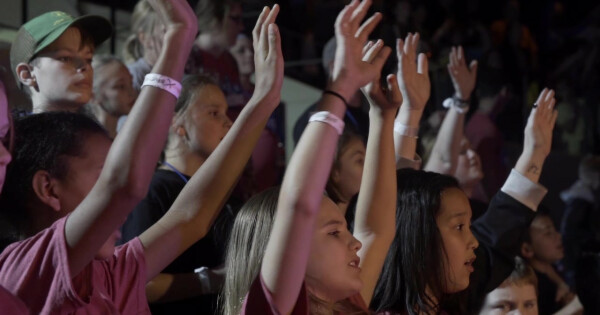 Date 5:30 pm Friday, March 3 - 3:30 pm Saturday, March 4
Coordinator Melissa Melendez

CostsThrough Feb 15: $75.00 Starting Feb 16: $85.00
SuperStart! - Brownsburg
This event is full. To be added to the waitlist, email
SuperStart! is a 2-day event for our fourth and fifth graders to experience amazing teaching, music and small group time alongside hundreds of other kids their age. Kids will eat, play, and spend the night at Connection Pointe and travel to Traders Point Christian Church for main sessions.


This year's theme is "Unscripted". Your preteen is in a unique stage of life where they are experiencing an overload of emotions. It feels like there is no guide for navigating their emotions. They feel Unscripted. SuperStart 2023 will give preteens a Biblical foundation for navigating all of our unscripted emotions. Preteens will learn that Jesus experienced what they're feeling, that they can share any emotion with Him, and that He will guide them to correct choices and actions.
We're very excited about the teaching this year and can't wait to see what God will do through your preteen.


Registration Opens January 7. Space is limited.
Please register by February 15.