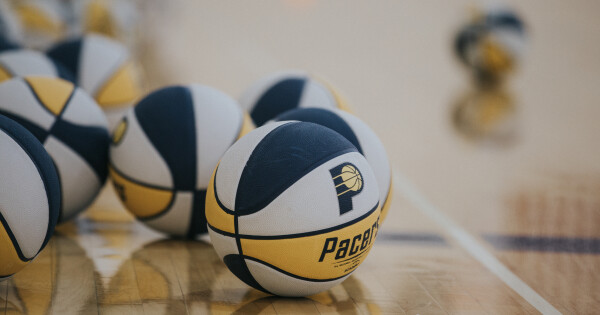 Date 06/17/19 -06/21/19 9am - 2:30pm
Location Connection Pointe Christian Church, 1800 N. Green Street, Brownsburg, IN US 46112
Room Gym
Coordinator Jennifer Carbone

Cost $240.00
Pacers Basketball Camp
Summer is coming fast, and what does that mean? Indiana Pacers Summer Basketball Camps are back!
20% DISCOUNT AVAILABLE FOR A SHORT TIME ONLY!!! Largest Discount that will be offered!!!
Enter '2019EBD' (All Caps) into the promo codes section when you register online and you will be granted 20% off!!! Code is ONLY GOOD THROUGH MARCH 15 SO REGISTER RIGHT AWAY!
Camp Objectives:
Improve the FUNdamental skills in all areas of the game
Building Teamwork , Confidence & Performance
Learn how to work hard and be positive
Benefits:
Each participant will receive a FREE ticket to a future Pacers game!
Each participant will also receive a FREE Pacers t-shirt!
Being coached by several former or current college and professional basketball players
Gym Address and Dates:
Connection Pointe Christian Church- 1800 N. Green Street, Brownsburg, IN 46112, Door 25
June 17-21
Our camps are week long sessions of concentrated basketball training and involve a lot of individual skill development; but for competitive aspects, campers are grouped by age and skill level whenever possible. We will break the game down, and enhance specific skills in all areas needed to be an effective basketball player and have fun. Then, we will take those abilities and apply them in daily competitions. Each participant will be placed on a team so he or she develops as an individual and as a team mate.
****Open to Boys and Girls 5-16 years old
Space is limited, so register online soon to ensure your child a spot in the camp. Click on the 'Camps-Clinics' portion and then 'register' after selecting your location and date, everything else should take a short amount of time to lock in your spot. You will see the 'promo code' area to receive your discount.
GO PACERS!!!