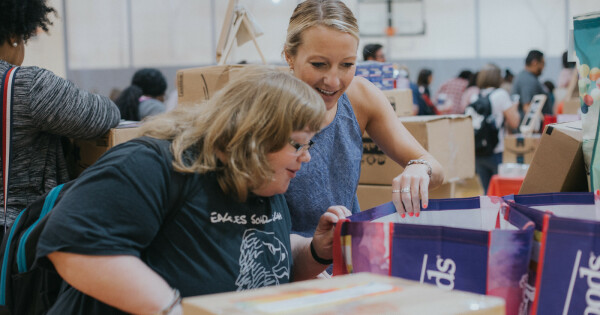 Date Friday, August 02, 2019, 9:00 AM - 11:00 AM
Location Connection Pointe Christian Church, 1800 N. Green Street, Brownsburg, IN US 46112
Coordinator Michelle Jackson

Project: Classroom: Volunteer Opportunities
We know that being an educator can put a big hit on a personal bank account! To help reduce this cost, we created Project: Classroom. Through this program, the Connection Pointe family collects wish list items picked by the teachers and staff at our partner schools. This year we will be reaching six different schools; Clarence Farrington Elementary, Alpha Academy, Harris Academy, IPS School 79, Grundy Mountain Mission, Red Sands and Connection Pointe Academy. During this project, we need volunteers to help us at the lobby display, sorting returned items and delivering the items to teachers!
Here are the days you can help us sort returned items:
July 8-August 7: Mondays, Tuesdays and Wednesdays (9 AM-8 PM). Two sorting shifts are available on these days.
Our delivery day is August 2:
Volunteers will arrive at Connection Pointe at 9 AM, pack up and take items to teachers at a few of our community schools!
Please click Register Now to sign up!