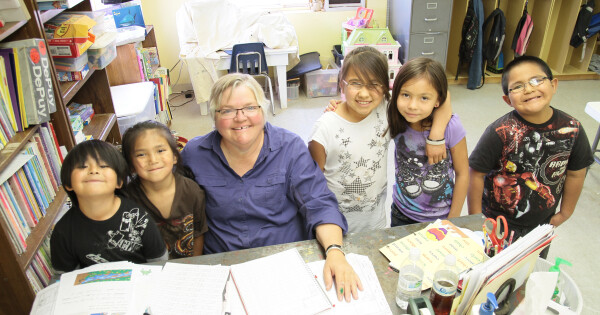 Date July 20, 2019 6:30 - 8 pm
Room B102
Coordinator Teresa Byington

Celebrating Dawn Springer
26 years ago, Dawn Springer left her family, home and church to be a part of a ministry in Winslow, Arizona to teach Navajo children – fulfilling a calling that started when she was 12 years old. Teach she did, but there was so much more. Dawn recently retired and is now home and we want to celebrate her and her ministry.
Please join us on Saturday, July 20 at 6:30 pm in Room 102 to celebrate!
Pastor Steve Reeves will be the guest speaker.
Dawn considers him a most important champion of her work. He tells us that she is one of his heroes. It will be a fun evening!
Dinner will be served. (This is a family-friendly event.)
For additional information and to help us plan for dinner, please click register.

We look forward to seeing you there!