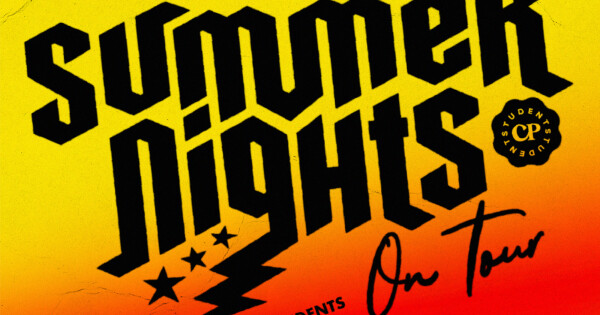 Date June 4, 6-8pm
Location Sarkine Park, 6575 E County Rd 200 N, Avon, IN US 46123
Room Sarkine Park, 6575 E County Rd 200 N, Avon, IN 46123
Coordinator Students Team

317.852.2221 x6132
CP Students Summer Nights | CP Palooza
School's Out and CP Summer Nights are back in session!
Kick-off your summer at the wildest festival east of the Windy City, CP PALOOZA. Get ready for two-hours of inflatable action, epic sand-volleyball, pick-up basketball, intense tournaments, and a scrumptious buffet with all the summer fixins'.
Food
Corn Dogs and Burgers
Fried Biscuits and Apple Butter
Water & Soda
Drop-Off/Pick Up
To ensure a smooth check-in process for all attendees, carpooling is strongly encouraged for this event. Upon arrival, vehicles will be greeted by a Student Team representative and given parking or drop-off instructions.
Pick up of your student will be most efficient if you contact your student with your estimated arrival time.
Registration/Cost
There is No cost or registration for this event.
Who Can Attend?
All CP Students and friends 6-12 Grade (2022-2023 School Year)