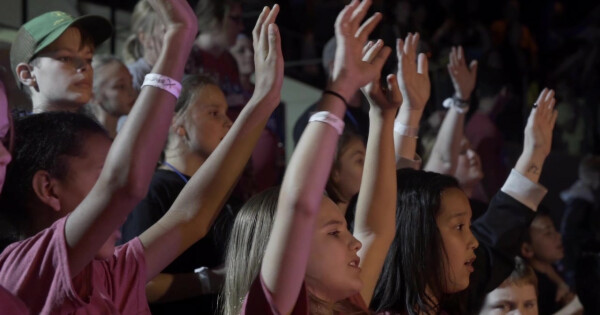 Date Friday, March 13, 5:30 pm - Saturday, March 14, 3:30 pm
Coordinator Melissa Melendez

317.852.2255 ext. 228
Cost $75.00
SuperStart!
REGISTRATION IS FULL
If you'd like to be placed on the waiting list email .
SuperStart! is a 2-day event for our fourth and fifth graders to experience amazing teaching, music and small group time alongside hundreds of other kids their age. Kids will eat, play and spend the night at Connection Pointe and travel to Traders Point Christian Church for main sessions.
This year's theme is "Game Changer." A lot of preteens today are starting to feel like the odds are stacked against them. What do they do when they're not sure how to get through what life throws at them? At SuperStart preteens will learn that when they trust God and hold tightly to His promises, they'll discover the hope that can carry them through any circumstance and into the abundant life of a Kingdom worker. Knowing that changes everything. It's a Game Changer.
We're very excited about the teaching this year and can't wait to see what God will do through your preteen.