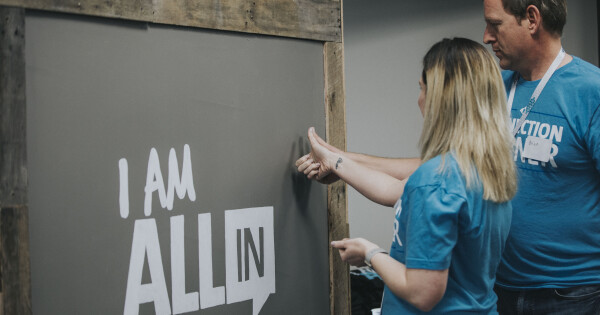 Date Sunday, February 16, 11:15-12:30 pm
Room B104
Coordinator Monica Shelton

317.852.2255 ext. 326
All In
At Connection Pointe, we're "all in." This means that we are invested and committed to doing whatever it takes to grow God's kingdom and the Church for His glory.
We hope that everyone who makes a decision to follow Christ belongs to a local church and is committed there. Some churches describe this as placing membership, but for us, we simply refer to this as being "all in."
This decision includes a lifestyle of serving, generosity, personal and spiritual growth, declaring faith in God through baptism and participating in biblical community.
If you are ready to be "all in" simply register and attend, we'll guide you through the process.