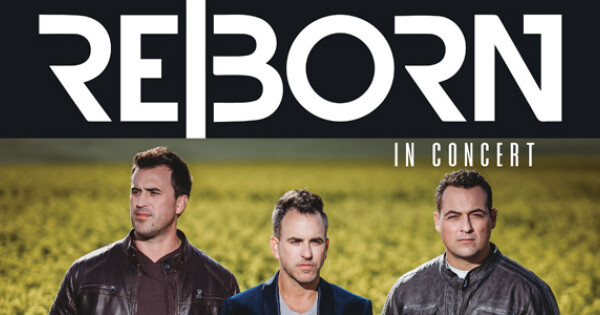 Date Friday, January 24, 7 - 9 pm
Room The Center
Coordinator Monica Shelton

reBORN Concert - Friday, January 24
Join former Colt's NFL player, Super Bowl Champion and Dove nominated artist Ben Utecht and his reBORN bandmates for concert benefitting Chris Wyatt, a Connection Pointe single grandmother raising her three grandsons ages 7, 9 and 11.
Tickets are FREE, but you must reserve them prior. There will be an opportunity to support reBORN's work with a donation during the event. 25% of the net profits from the donation and merchandise sales will benefit Chris Wyatt.
Invite your friends and reserve your tickets now because seats are limited and going fast!