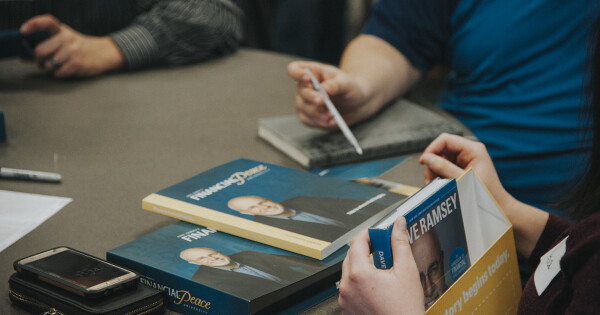 Date Sundays, January 19-March 22, 11:15 am - 12:15 pm
Room B103/104
Coordinator Monica Shelton

Cost $94.00
Financial Peace University
This life-changing class will help you achieve your financial goals by showing you how to eliminate debt, save for the future, and give like never before. You will be challenged and motivated to make a plan for your money and change your family tree forever. The average family pays off $5,300 in debt and saves $2,700 in the first 90 days after completing this class! Start your journey to Financial Peace and sign-up today!
Come find out what FPU is all about at the free preview class on Sunday, January 19th.
Children can attend their normal Children's Programming in Kids City.
*One kit per family unit.