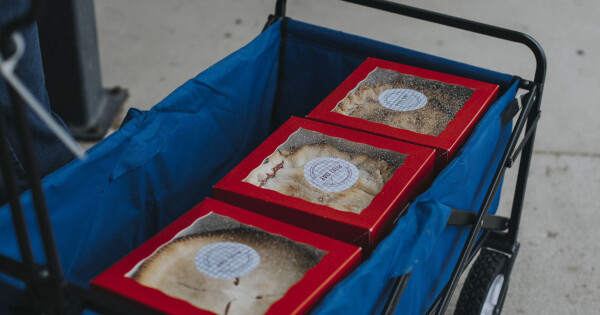 Date Drop off pies on March 7-11
Room Connection Pointe Lobby
Coordinator Michelle Jackson

Pi(e) Day
Calling all those who love baking to make homemade pies! We need 2,950 mini pies that will be given to the extraordinary teachers who help shape the lives of our children. We will deliver pies to teachers in Brownsburg, Avon, at Clarence Farrington, School 79, and Tri-West. Get out those family pie recipes and start baking!
Pick up your pie box in the lobby starting February 15th.
Pies can be dropped off in the lobby March 7-11.
We also have plenty of opportunities for you to help us on delivery day; March 12! Come help us sort pies or deliver them to teachers. Click Register Now to sign up!