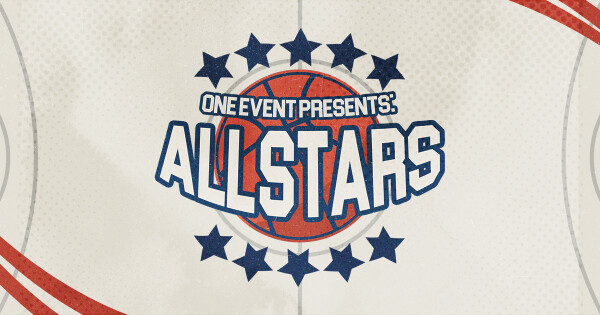 Date Sunday, September 24, 3:30-7pm
Location Brownsburg East Middle School, 1250 East Airport Road, Brownsburg, IN US 46112
Room Brownsburg East Middle School, Door 7
Coordinator Students Team

317.852.2221 x6132
Cost $40.00
Student Ministry ONE Event - All Locations
ONE Event is proud to present "All Stars – Find Your Team". Join a sell-out crowd of 6-12th grade students to witness the athletic prowess of celebrity players and assist in making a difference beyond one night, as we seek to reach our goal of raising $7,000 for Parent Life (a ministry of Indiana Youth For Christ).
Come for the game, stay for the ultimate fan experience, and find your team to carry you through life's hardest seasons.
*A portion of each registration goes toward our goal of $7,000.
*Students should be dropped off and picked up at door 7 at Brownsburg East Middle School