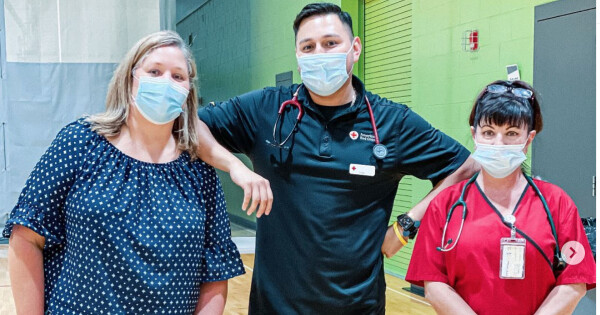 Date Wednesday, September 23, 2 - 7 pm
Location Connection Pointe Christian Church, 1800 N. Green Street, Brownsburg, IN US 46112
Room Gym, Enter through door 25
Coordinator Jen Hazel

317.852.2255 ext. 321
Red Cross Blood Drive
It's been a privilege to use our building to help with the life-saving efforts of the Red Cross. This will be our fourth blood drive during the pandemic.
Up to this point, we have collected 229 units of blood, which represents 687 lives saved! We love seeing the community come together and are proud of all the needs YOU continue to fill in the Indy area and beyond!
This blood drive is now full! Thanks so much for your interest, and stay on the lookout for our next drive.