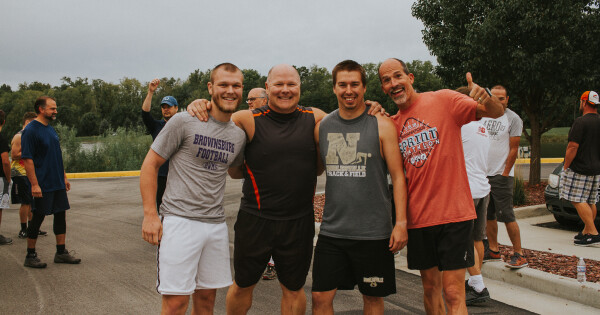 Date Wednesdays, September 9 - December 9, 6 - 7:30 am or 6:30 - 8 pm
Location Connection Pointe Christian Church, 1800 N. Green Street, Brownsburg, IN US 46112
Coordinator Dan Crum

Authentic Manhood: Morning Session
This small group study is for any man who is ready to explore a healthy vision of authentic manhood with a community of men committed to do the same.
Topically focused and Scripturally based, this study is arranged around a man's Design, his Story, his Traps, and his Work. Jesus Christ and his 33 years on earth is our model on this journey.
Each week there will be a 25-minute central teaching for all in this study, followed by discussion within your small group. This will be live 6 - 7:30 am on campus. Each week's teaching will also be available digitally for 7 days, to accommodate those who would like to do this study, but meet with a small group at a different time.
*Note: We will not meet during Fall Break (October 14 & 21)
**There is also an evening session from 6:30 - 8 pm.
Click here for more info.
REGISTRATION IS NOW CLOSED