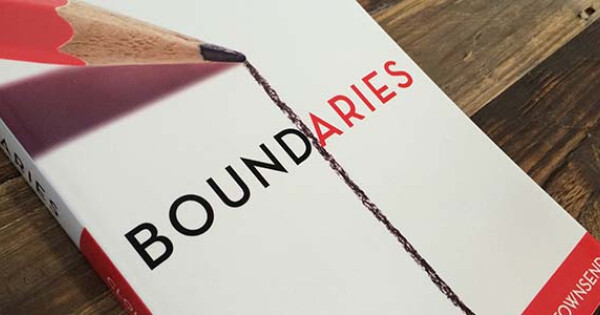 Date Mondays, Jan 11 - March 1, 2021 / 6:30-8:30 pm
Room Virtual
Boundaries Class - 2021 (Virtual)
Book Required: See registration for pricing
Boundaries
Many people struggle with boundaries. If you have trouble setting boundaries or set boundaries that are too rigid this virtual 8-week class is a great and safe place to discover healthy boundaries.
Your group facilitator will email the virtual link to join the class after registration
See also:
Beyond Boundaries
How do you know you're ready to trust again…and what does it take to be ready? Learn to move past relational pain to trust again. Beyond Boundaries will show you how.
Safe People
We were designed by God to draw life not only from Him but from others. We need other people in order to live rich and full lives. Connection with good, safe people affects all areas of life: from our health to our performance, to our emotional well-being. Discover what a safe person is, and what traits you should look for.