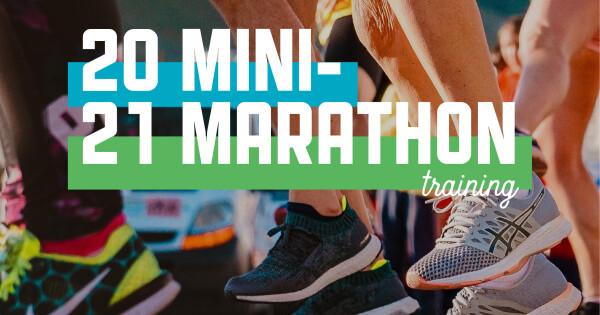 Date Thursdays at 6 p.m. starting January 21, 2021
Location Connection Pointe Christian Church, 1800 N. Green Street, Brownsburg, IN US 46112
Room Chapel
Coordinator Christie Wickline

Mini Marathon Training
REGISTRATION HAS CLOSED
Start off the year by challenging yourself to run or walk the Indy Mini Marathon. We need community more than ever and to take care of our body, mind and soul.
What can you expect:
Weekly group run and walk training on Thursday evenings. Training schedules designed for your level of training. Run, walk and run/walk groups of a variety of paces - there is a pace for everyone. Educational clinics. Sweatshirt included. This training program does NOT include an entry fee into any half marathon races.
Thursdays
6 - 8 p.m.
16 weeks: January 21 - May 5, 2021
If you are training for a half marathon, it's best to come into the program with a 2-3 mile base to reduce the chance of injury.
COVID safety guidelines:
Wear a mask at all times inside, but it can be taken off outside for the walk/run.
Socially distanced seating inside.
* If the Mini Marathon doesn't happen due to COVID restrictions, we will have our own half marathon opportunity.