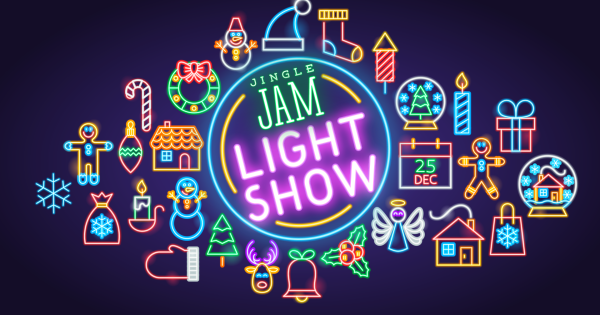 Date December 2021
Coordinator Melissa Melendez

Jingle Jam
Looking for something for the ENTIRE FAMILY to do this holiday season?

Jingle Jam is an online, on demand Christmas event for your family to attend in your very own living room!


This December, take a break from all the baking, the shopping, the endless rolls of wrapping paper, and gather with your family for a Christmas experience complete with fun, games, music, and lights!


To prepare for this event, pick up a few supplies from the Jingle Jam station near Kid City. Then, simply watch the video below to view the event.
VIDEO COMING SOON