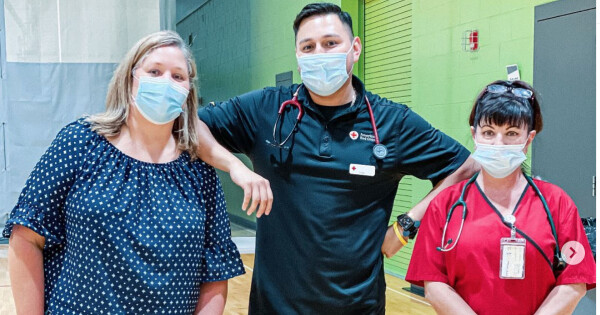 Date Tuesday, November 30, 2 - 8 pm
Location Connection Pointe Christian Church, 1800 N. Green Street, Brownsburg, IN US 46112
Room Student Center, Enter through door 29
Coordinator Monica Shelton

Red Cross Blood Drive
It's been a privilege to use our building to help with the life-saving efforts of the Red Cross. We love seeing the community come together!
Across the 7 blood drives Connection Pointe has hosted since April 2020, our donors have potentially saved over 1,600 lives. Every two seconds someone in the U.S. needs blood. It is essential for surgeries, cancer treatment, chronic illness and traumatic injuries. Lifesaving care starts with one person making a generous donation.
Currently, there is severe shortage of blood available for patients and we are grateful that we, as a Church, can partner with the Red Cross to be a part of the solution.
All blood donors must pre-register (no walk-ins).
Click Here to Register to Donate