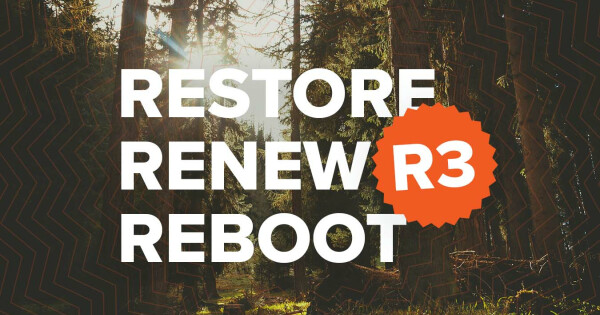 Date July 11-15
Coordinator Students Team

317.852.2221 x6132
Cost $300.00
R3 | Gatlinburg, TN 2022
What is R3?
R3 has the vibe of a family vacation with the intentionality and impact of a spiritual retreat, all taking place in Gatlinburg, TN. Students stay the week in incredible cabins overlooking the Smoky Mountains with features like movie theatres, air hockey tables, arcade games and so much more.
Each day will consist of mornings spent in guided time in God's Word, afternoons excursions experiencing some of what Gatlinburg has to offer, and evenings engaged in conversations around important worldview topics.
This year we will explore the question, "What is Christian Sexuality?" With conversations around Jesus, Sex, and Gender, we will cover topics such as:
The Authority of God and Scripture
Same-Sex Sexuality
LGBTQ+ Questions
Following Jesus in a Sexualized Age
Dropoff and Pickup:
Monday, July 11

10:00 am - Student check-in at Connection Pointe

Friday, July 15

4:30 pm - Buses arrive at Connection Pointe
Registration:
Cost-$300
Due to R3 being a limited capacity trip, registration is rolled out by class; beginning with seniors and adds an additional class every 24-hours until all spots are taken.
*Registration opens May 8th*
Scholarship
We do not want finances to stand in the way of a student attending these life transforming events! That is why we offer scholarships. We do ask families to cover as much as they can afford and avoid using a scholarship to simply reduce the cost when they can afford the trip. This ensures as many students as possible have the opportunity to attend who otherwise would not.
If you would like to register but need financial assistance, please click here and fill out the scholarship application. After completing the application, you will be contacted by the student coordinator with confirmation within 3 business days and will then be able to register accordingly.
If you would like additional information about scholarships, please contact the student coordinator at
Cancellation Policy
Any cancellation made prior to 30 days before the event will receive a full refund. Any cancellation made less than 30 days prior to the start of the event will forfeit payment unless Connection Pointe fills this registration spot with another registrant. Cancellations must be made through contacting the Student Ministry Coordinator, and individuals should obtain a confirmation of cancellation to receive any refund.