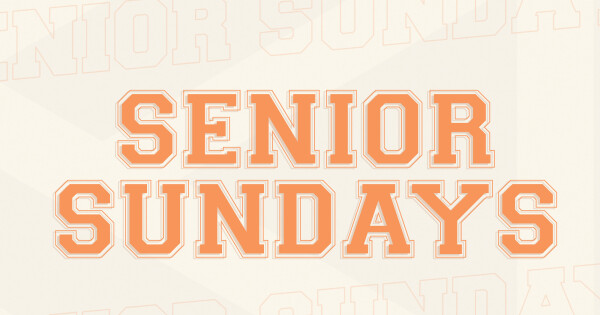 Date Sunday, May 22, 6-8 pm
Room B102
Coordinator Students Team

317.852.2221 x6132
Senior Sunday
Over the course of this school year, we have gathered as a senior class to enjoy good food, great conversations, and hear from special guests to equip them to finish their high school careers well.
As the finish line of their senior year is drawing near, we want to make it a special one for you and your student.
On May 22nd from 6-8 pm, we will honor our senior class with some unique in-service moments, a dinner for you and your student, and a special prayer of blessing.
Seniors and their parents/guardians are invited to attend service at 6 pm and then will be dismissed to dinner in B102 at 7 pm.
To make sure this night is as incredible as their accomplishment is, we ask that you fill out this quick, five question form and please email with two photos of your senior--one senior photo and one middle school photo.