Pie Day!
We have a delicious weekly tradition in our house. Pie Sunday. We take turns picking the kind and make a pie together after church. It doesn't happen every week, but we all love slowing down, trying new varieties of pie and being in the kitchen together most Sunday afternoons.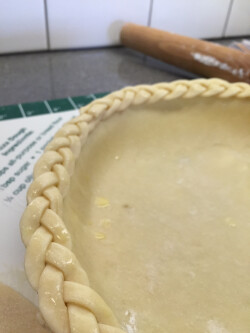 One Sunday, our daughter was particularly sad about something, as 3-year-olds often get, until it was time for pie. She took a bite, did her "this is delicious" happy dance and all was well again. Hypothesis: You can't help but be happy while eating pie.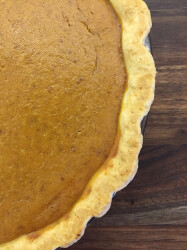 For the fifth year, the Connection Pointe family is bringing joy and showing appreciation to area teachers for all of their hard work and dedication through Pie Day.
This year, we need 650 homemade pies, which will be delivered to the extraordinary teachers that shape the lives of children attending Brownsburg schools, Clarence Farrington, School 79 and The Academy.
Kelsey Stuckwisch, a teacher in Brownsburg, shares what a treat Pie Day is and how it brought her to Connection Pointe.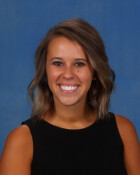 "When I moved to the west side of Indianapolis, I began to search for a church. I was happy my previous church but needed something closer to home.
I remember my first Pie Day as a very special one! I had heard of Connection Pointe and had driven past the building on multiple occasions. However the day that I received a WHOLE pie (Key Lime- yes I still remember it) along with all of the staff members, I thought, 'Now THAT is the kind of place that I would like to attend!'"
As a teacher, serving others is a personal core value, and I loved the way Connection Pointe served the schools in the community. I began attending Connection Pointe the next weekend and have fallen in love with the way that our church serves others – in Brownsburg, in Indianapolis and around the world!"
Pick up a pie box in the lobby this weekend, dig out those family recipes and drop your pies off in the lobby March 11 - 13.
Sign up now to commit to make a pie (or pies)!