Prayer Guide: Swaziland Trip
Thanks for taking the time to pray for us during our Swaziland trip! We may have limited Internet access, so we wanted to give you specific things to pray for us each day.
---
Saturday, June 17, Day 1: Today is our first of two traveling days. Please pray for safe and easy travel, and that God protects our team from any anxious thoughts of leaving loved ones behind. Also, pray for peace and patience for our team during the entire week and relationships we will be forming over the next week in Swaziland, especially in the community of Njojane.
Sunday, June 18, Day 2: We arrive in Johannesburg this evening to meet and brief with our missionary hosts. Please pray for our missionary hosts, the Prince family and Pastor LaSalette Duarte today, as they prepare for our arrival. We are so thankful for them, but it will surely be a long week for them as they keep track of our every move.
Monday, June 19, Day 3: Pray today for our travels from Johannesburg to Mbabane, Swaziland and then on to Tabankulu, where we will be guests of LaSalette in her home and church for the week. We will make a stop in the capital city of Mbabane for lunch and Simunye for supplies for home visits and crafts for the week.
Tuesday, June 20, Day 4: Today is our first day to travel to our Care Pointe in Njojane. Pray for energy for the team as it will be a long day! Today is a day to love on and get to know the children, cooks, teachers, caretaker and Nomsa, our care point facilitator. In the morning we will have activities with preschool children and then get to know the older children in the afternoon. Also, for several members of the team, today we will be seeing the children we sponsor. Although our sponsored children don't have access to many material resources, they have access to the love of Christ! Pray that our sponsored children would live a life of love, committed to the love of their Lord and the love of others around them.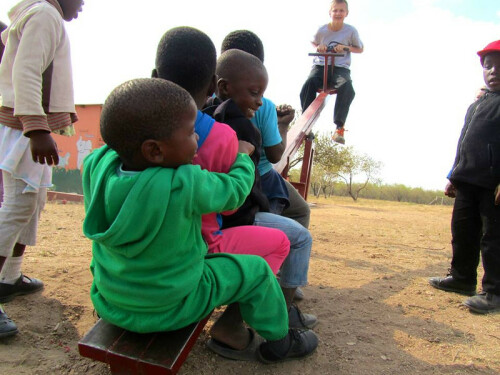 Wednesday, June 21 - Friday, June 23, Days 5-7: We will spend these few days returning to Njojane with opportunities for a variety of experiences. Our team to participate in home visits in the community. We will get to experience and participate in Wellness Day at the care point. This is the opportunity for the children and staff to get an annual checkup by a team of nurses and doctors. The annual "chicken day" will also take place again this year as we look forward to being able to prepare a nice protein-filled meal for the entire care point. Pray that we all give every last drop of energy and enthusiasm to the kids and adults in the community. Lift up the team to do all that we can to give encouragement and love to the staff and volunteers at our care point, who provide for and love on the children day after day. Then, after these wonderful few days in Njojane, the team will leave Friday afternoon for cultural experiences via a game drive in the Hlane Game Reserve nearby.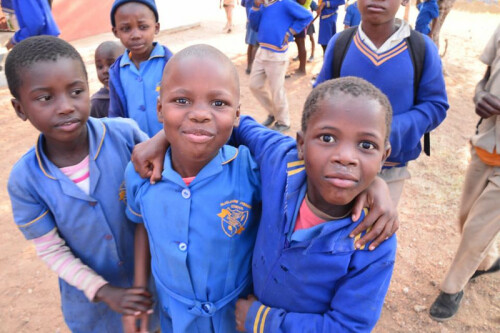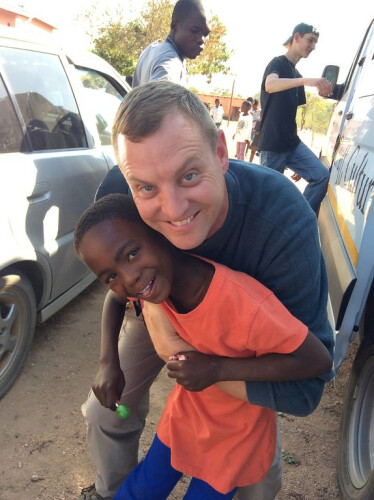 Saturday, June 24, Day 8: We will rise early for a sunrise game drive. After a late breakfast, we will head back the sugar cane fields where will have the opportunity to visit other care points that Pastor LaSalette oversees in an area known as Section 19. Pray that the Holy Spirit would guide our day and experiences.
Sunday, June 25, Day 9: Pray for our team and the interactions we will have today as we attend a bilingual Sunday church service in Njojane. We will have the opportunity to spend the afternoon with Pastor Sam, who leads the church at the care point, and others who support and participate in the church and community. Pray that the Holy Spirit would guide our conversations and that we will learn from each other as we all support the Njojane community in different ways.
Monday, June 26, Day 10: This is our last full day in Swaziland. Pray for clear communication between our team and our hosts as we enter the home stretch. We will be traveling back to Mbabane where we will spend the day with our Children's Cup hosts the Prince Family. We will do a little souvenir shopping and may visit a care point in the city. Lift us up to do everything that we can to give encouragement to our hosts, and love to those we reach today. We ask that today you also pray for our families back home who are looking forward to our return.
Tuesday, June 27, Day 11: Today we are traveling home. Pray for safe, easy travel and that we would be able to get some rest on the way home! Pray for patience with each other. We look forward to seeing our friends and family very soon!
Wednesday, June 28, Day 12: Arrive safely back in Indianapolis with all team members and luggage. J
Follow the Connection Pointe Global Blog for updates!
Flight Itinerary:
June 17
4:35 pm – Depart Indianapolis
6:16 pm – Arrive in Atlanta
8:09 pm – Depart Atlanta
June 18
5:40 pm – Arrive in Joburg
June 27
7:50 pm – Depart Joburg
June 28
6:14 am – Arrive in Atlanta
9:05 am – Depart Atlanta
10:31 am – Arrive in Indianapolis
Thanks for your daily prayers during our trip! We really value and appreciate you!