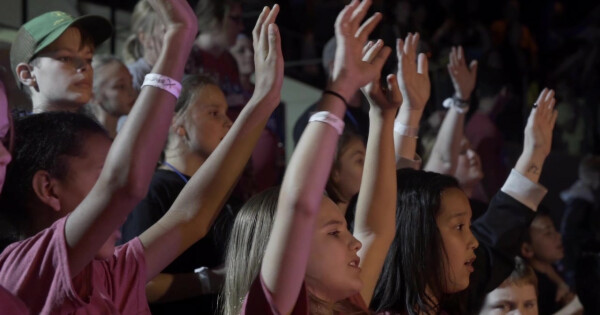 Date Friday, March 8, 5:30 pm - Saturday, March 9, 3:00 pm
Coordinator Melissa Melendez

317.852.2255 ext. 228
Cost $75.00
SuperStart!
THIS EVENT IS FULL. Email to be placed on the wait list.
SuperStart! is a 2-day event for our fourth and fifth graders to experience amazing teaching, music and small group time alongside hundreds of other kids their age. Kids will eat, play and spend the night at Connection Pointe and travel to Traders Point Christian Church for main sessions.
The theme this year is "Conquering Gargantor - Overcoming Obstacles to Sharing Your Story." The truth is we all have a story to share – our own individual story that fits inside the greater story of God's love for all people. The goal of our weekend is for every preteen to understand the stories they have to share! We want to remind them that God will be with them, helping them to share those stories. And to let them know that when they do share their stories, God will use them to bring others into his Kingdom.
We're very excited about the teaching this year and can't wait to see what God will do through your preteen as they, unhindered, proclaim to the world what He has done!
Spots are limited. Registration deadline is Sunday, March 3.